Our expertise includes more than a legal focus.
It's not enough to understand the legal aspects of real estate. You need to understand real estate first and foremost.

That's why Mawicke & Goisman, S.C. has built a team with expertise in all aspects of real estate, including planning, building, financing, buying and selling. These aren't just lawyers, either. We're staffed with CPAs and former lenders – people who have walked many miles in your shoes.
This unique perspective has allowed us to deliver exceptional results for owners of commercial real estate throughout the United States. From land issues to federal regulations to tax credits, our experience includes all aspects of real estate issues.
Commercial Real Estate Transactions we manage —
Commercial Acquisition and Sale
Condemnation/Eminent Domain
Construction Law
Real Estate Development
Environmental Law
Land Use/Zoning
Leasing
Lender Representation
Real Estate Tax Assessment
Real Estate Tax Credits
Workout and Foreclosure
Financing
Easements and Operating Agreements
Tax Deferred Exchanges
Tax Planning and Structure
Global Services & Resources for Commercial Real Estate Transactions
Should your Commercial Real Estate Transactions require international assistance, our membership in MSI Global Alliance — an international association of leading independent law and accounting firms around the world — is there to help.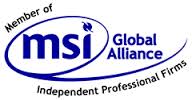 MSI is London based and has over 250 member firms located in 105 countries, providing its members with immediate access to worldwide legal markets.
Let us be of service to you!
Contact Us today to find out how we can help you and your business succeed.