Our clients are important to us and we fight for the best possible outcome in every case, including criminal law matters.
Whether it means going to trial, for dismissal or reduced charges or vindicating rights related to searches, seizures or statements, Mawicke & Goisman, S.C. will stand by you. The firm prides itself on helping our clients attain favorable results. It also prides itself on providing its services in an efficient, cost-effective manner.
Dennis P. Coffey leads our criminal defense practice and is a seasoned criminal defense attorney with decades of experience in the Wisconsin and Federal courts.

Dennis is consistently recognized in the Milwaukee Community and throughout Wisconsin as one of the top criminal defense attorneys. He has been named by his peers in the Wisconsin's Best Lawyers and Wisconsin Super Lawyers each year since the inception of each publication.
White Collar Crimes:
Embezzlement
Regulatory/Licensing Issues and Investigations
Internal Corporate Investigations
Representation of Employees
Federal/State Subpoena Response
IRS Investigations and Prosecution
Drug Crimes
Possession
Manufacture/Sales/Distribution
Impaired Driving (DUI, OWI, etc…)
Property Crimes
Armed Robbery
Home Invasion
Theft/Burglary
Computer Crimes
Fraud
Extortion
Violent Crimes
Battery
Domestic Violence
Weapons Charges
Murder/Homicide/Criminal Injury
Vehicular Manslaughter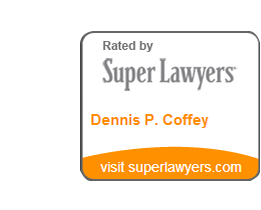 If you have read this far, you are likely in the process of making one of the most important decisions of your personal or business life. If you choose Mawicke & Goisman, S.C., you will be getting what we believe will be the best representation available and your best opportunity for a favorable outcome.
"I think that being called to the bar of justice is probably one of the most tragic things that can happen to a citizen, outside of a terminal illness. I can't think of any experience which is more difficult for a person to go through. I have watched people in this courtroom for many years now, and it's a very difficult experience. I mention this, and I do at the beginning of ever trial, because I want the defendant to know that we are sensitive to his plight."
– Hon. John W. Reynolds, United States District Judge
Many people and businesses face the prospect of dealing with the tentacles of government investigations and prosecutions. The untrained should recognize that without professional help the match between government and potential defendants is one sided. Handling that situation alone shouldn't even be an option, and attempting to deal with the authorities without proper counsel can make the situation worse and limit your options going forward. Whether you believe that you may be guilty or innocent of a crime, you will need a criminal defense attorney to guide you through the court system and clearly explain your rights and options, in order to ensure that you get the best possible result for your situation.
To set up a confidential appointment with Dennis or another attorney at our office, please contact us.